Dr. Peter Grinspoon, a Harvard-trained physician shares his opiate addiction and the prevalence of addiction in the medical community in this candid interview with Pat Rullo. 
He currently practices as a primary care physician at an inner city clinic in Boston. He is on staff at Mass General Hospital and teaches medicine at Harvard Medical School.
His memoir, FREE REFILLS is an important read for both doctors and patients.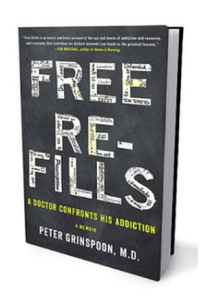 Listen to Peter's Interview on the Listen Page Player